Early childhood education is a calling -- a passion -- and a tremendous
responsibility. Empowering early childhood educators in
with resources, support and motivation is our job and we love it.
New name, new organization: DVAEYC is now First Up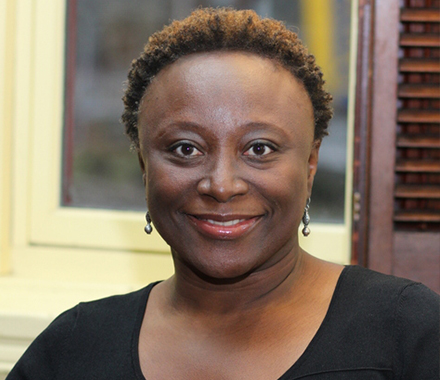 Carol Austin, Executive Director
A child's first eight years are a crucial time in their educational development. The way a child learns before eight will shape how they develop and learn forever. That's why First Up works directly with early childhood educators and professionals. We provide them best-in-class training, specialized for their needs, and offer affordable technical assistance to ensure that organizations run effectively.
Over the last 50 years, First Up has made many significant, positive impacts on the Early Childhood Education ("ECE") sector in Southeastern Pennsylvania. Our technical assistance team has helped hundreds of early childhood programs reach national accreditation standards. Our advocacy team has created a statewide grassroots advocacy network that has grown to more than 3,000 individuals and organizations working each day to influence public policy.
Every year, our Annual Conference draws more than 1,500 attendees, gathering and growing alongside fellow educators and professionals within one of the largest early childhood conventions in the Mid-Atlantic region.
By supporting the continual improvement of Early Childhood Education professionals and organizations for over half a century, First Up has become the Greater Philadelphia Region's most trusted partner and advocate for high-quality Early Childhood Education.
This distinction enables us to create new connections with government officials, partners, and funders to establish a collaborative network dedicated to improving the education of our youngest learners, today and every day to come.
Our Mission
While our name may have changed over the years, we remain dedicated to our mission of ensuring educational opportunity for every child in our community. We will continue to train early childhood professionals in best practice skills and career development. We will coach early childhood education programs to meet the highest standards of PA Keystone STARS and national accreditation. We will never stop engaging policymakers to invest in the highest-quality Early Childhood Education.
Our goal is to ensure every child from birth to age eight has access to the highest quality care and education possible. We are committed to creating a path that allows them, and their teachers, to reach their full potential. We hope you will join us for our next 50 years of impact.